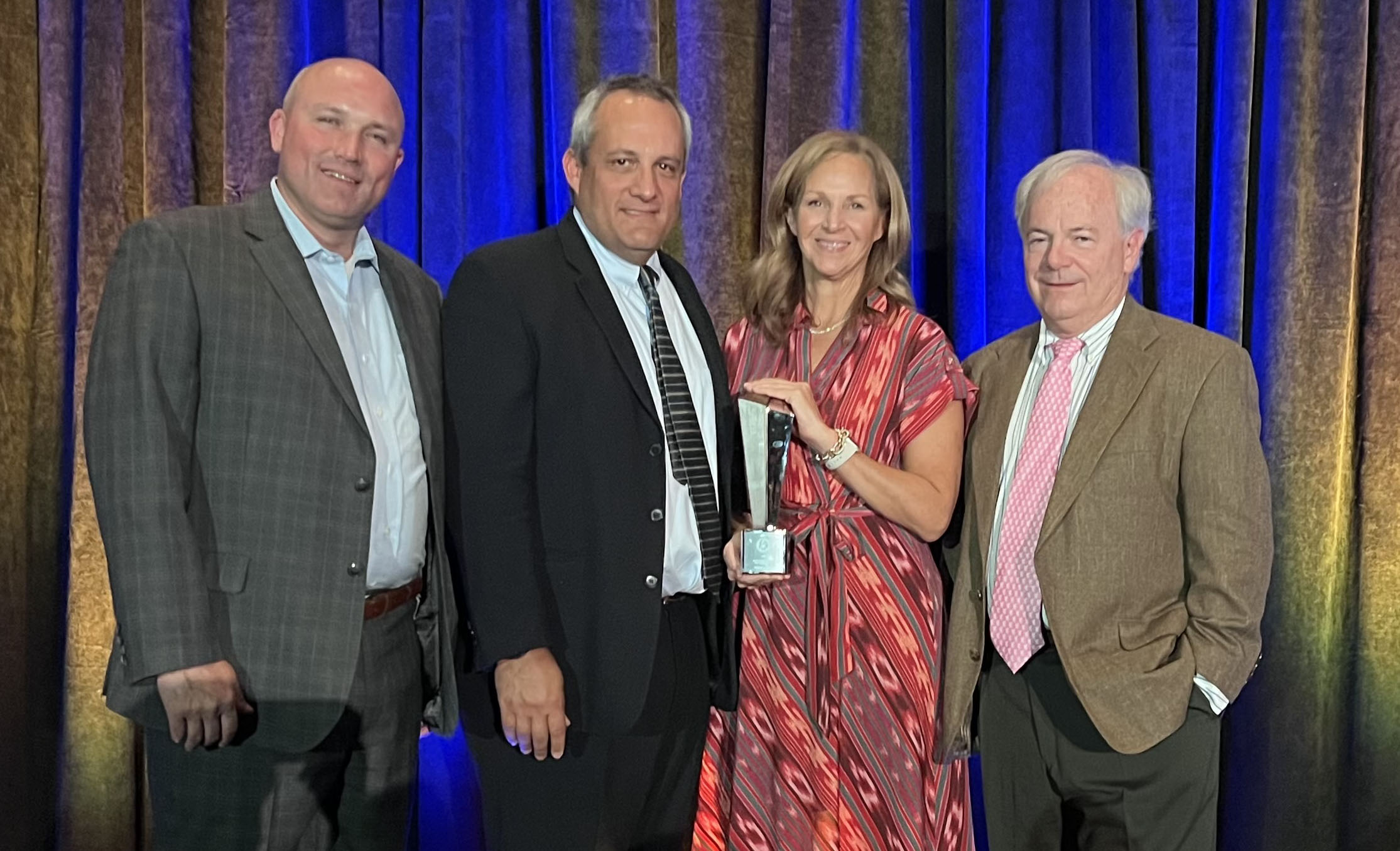 Pictured from left to right:  Nic Cornelison (President of P&C Construction, Immediate Past Chair of AGC East Tennessee, and Construction Career Center Board Member), Jason Medeiros (President of Pointe General Contractors and Chair of AGC East Tennessee), Leslie Gower (CEO of AGC East Tennessee and Chair of Construction Career Center), and Arch Willingham (President of T.U. Parks and AGC East Tennessee Treasurer and Past Chair).
At an awards ceremony in Washington, DC on September 19, the Construction Career Center received the 2023 National Workforce Development Award from the Associated General Contractors of America.
"The Construction Career Center is one of the impressive facilities I've seen in the country", said Steve Sandherr, CEO of the AGC of America, the national trade association for commercial construction.  "We are so impressed by the culmination of educators, industry, and public sector coming together to provide new pathways of success."
The Center received accolades for its unique model that brings high school training, adult training and industry partners under one roof.  The collaborative partnership between Hamilton County Schools, Tennessee College of Applied Technology at Chattanooga State, and AGC East Tennessee gives students the training, coaching, skills knowledge, and job expectation awareness they need to be "employment-ready" upon graduation.
"Our goal is 100% placement of every student into their construction career path of choice or to get them on a continued pathway of education, and so far we're meeting that goal," said Susan Cowden, Director of Workforce Development for the Center.  "Every day we work with each student to set them up for a lifetime of success."
AGC of America has more than 26,000 commercial construction companies as members.  Workforce development is one of the highest priorities for the association.