11th & 12th GRADE
VOCational High School Program
HAMiLTON COUNTY
SCHOOLS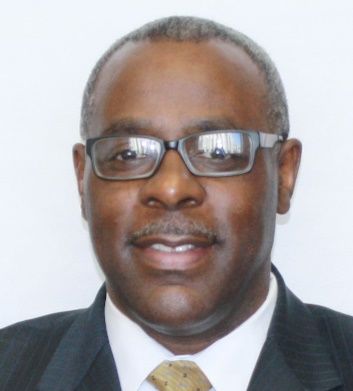 GERALD HARRIS
Principal
Since 2007, Mr. Harris has been a Hamilton County educator. He began as a computer productivity teacher and head basketball coach at Tyner Academy, where he assumed the role of dean of students in 2012. From 2015-2018, he was the assistant principal at Dalewood Middle School before moving back to Tyner as principal in 2018. 
Mr. Harris holds a Master of Arts in Organization Management from Trevecca Nazarene University and a Bachelor of Science in Business Management from Middle Tennessee State University.

For students in Hamilton County Schools interested in a construction-focused career path,  this dual enrollment program with Chattanooga State was developed by construction employers to prepare students to be employment-ready upon graduation.  
Our goal 100% placement for every graduating student in a job or pathway towards continuing education in construction.
Students will receive at least 5 certifications in construction through the National Center for Construction Education and Research (NCCER), a nationally recognized certification program, work-based learning opportunities to earn while you learn, and the opportunity to connect with regional construction employers and leaders.
WHO CAN ATTEND
This program is for 11th and 12th grade students who have shown interest and aptitude for a construction-focused career path.  Feeder schools for the program in the first year are The Howard School and East Ridge High School, which have Future Ready Institutes for Construction in place.  Students will attend their primary school in the morning or afternoon and will be transported to the Construction Career Center for instruction the other half of the day.  Transportation is provided.
Any student in a Hamilton County School may attend but must have prerequisite courses, including Structures 1, OSHA 10, and Core Construction.  Students should contact their high school counselor to learn how to obtain those prerequisite courses.
WHAT TO EXPECT
Students must be prepared to follow a code of conduct that would be expected on any live construction site.  Students must be on time and in proper PPE, follow safety protocol, and act in a professional manner at all times.
Sessions will begin with classroom instruction to prepare students before going into construction lab for hands-on instruction.  Employers from the construction industry will often work with students in the labs and offer demonstrations and job expectations.
WHAT YOU WILL LEARN
The curriculum is designed to give students an understanding of all facets of construction so that students understand the basic premise of building a skyscraper from under the ground to the roof.  As such, students will get exposure to all of the construction trades and gravitate to the trade that suits them best.
WORK BASED LEARNING
Students will have the opportunity to work a semester for a construction company, primarily members of AGC East Tennessee, as a part of the curriculum.  Students will "earn as they learn" in this opportunity to connect with potential full-time employers.